Ultimate Rollercoaster > Discussion Forums > Open Topic > Robb Alvey & Ryan King go to the Delorean Factory!
Robb Alvey & Ryan King go to the Delorean Factory!
Posted:
1/15/09 at 2:45:00 PM
Views: 9638
Here is a random Photo TR that we posted to TPR that seemed to be very popular amoung coaster enthusaists. Apparently, a lot of coaster geeks are also movie and car geeks...and a lot of car and movie geeks seem to be Delorean geeks since the car crosses over into theme parks, cars, and movies!
Anyway, part of the agreement for Ryan coming to help babysit KidTums this week while we worked on 2009 TPR trips and DVDs is that I would take him to the Delorean shop in Orange County to get a part for his car.
A couple of things to note - since I was a teenager during the whole "Back to the Future" movies and remember the Delorean Motor Company coming and going this was quite interesting for me to see. Interesting just in the fact that DMC is still around in some form or another. And without the movie, I wonder if that would be the case? So to me it was very interesting to see how pop culture has played an important role in a would-be defunct company still operating, even in a small form, 24 years AFTER the first movie came out!
The guys at the shop were very nice and actually seemed very enthusiastic for Ryan restoring his car. It's almost like they were passing the Delorean baton to the next generation. It was kind of cool. You probably have to be a nerdy car enthusiast to really appreciate it all, but then again we're nerdy roller coaster enthusiasts so I kind of "get it"
Anyway, onto the photos....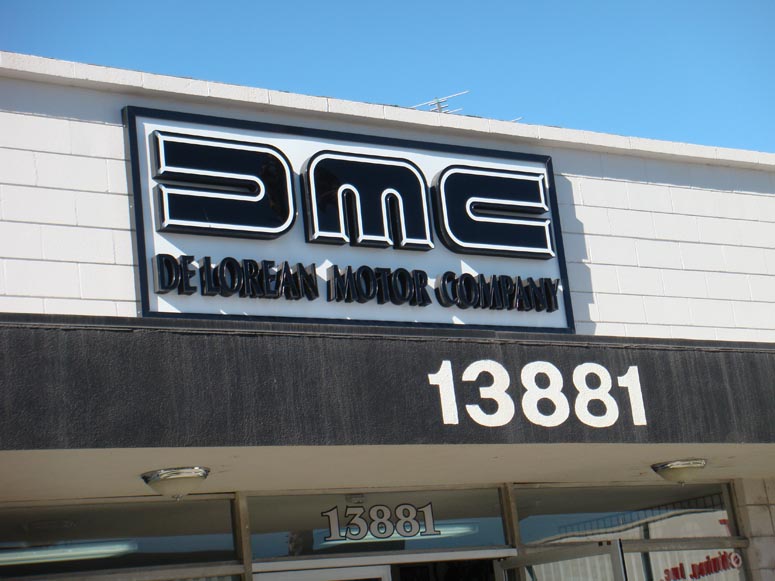 Here we are at the Delorean shop on Orange County...yes the company still exists today!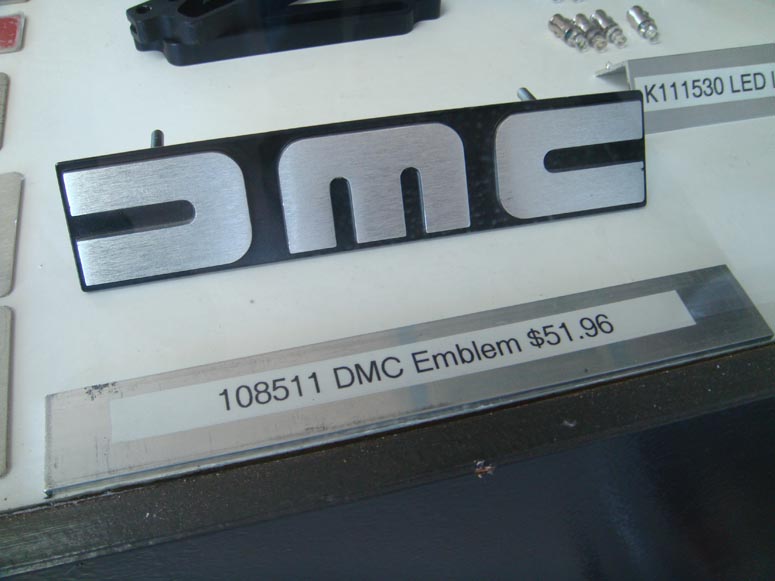 $51 bucks gets you this cool DMC emblem. You can easily turn that Toyota into a Delorean! =)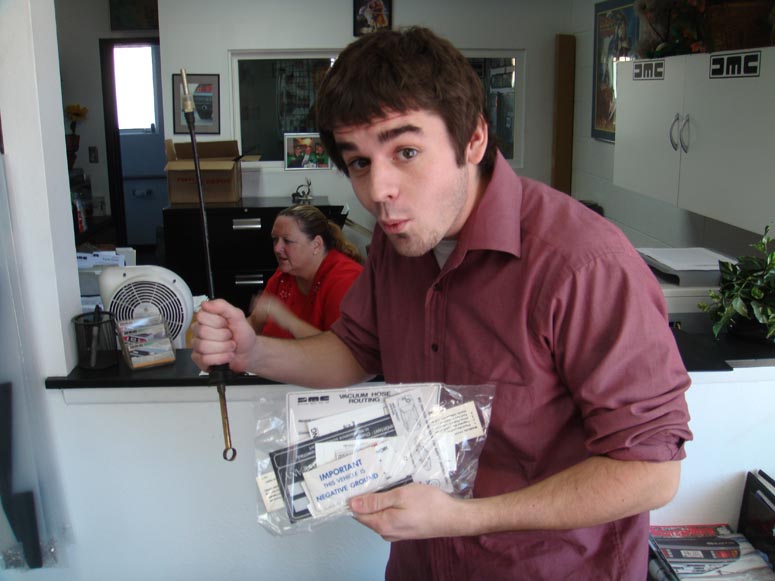 "Hello Mr. Cable. I drove 4 hours in traffic for you!"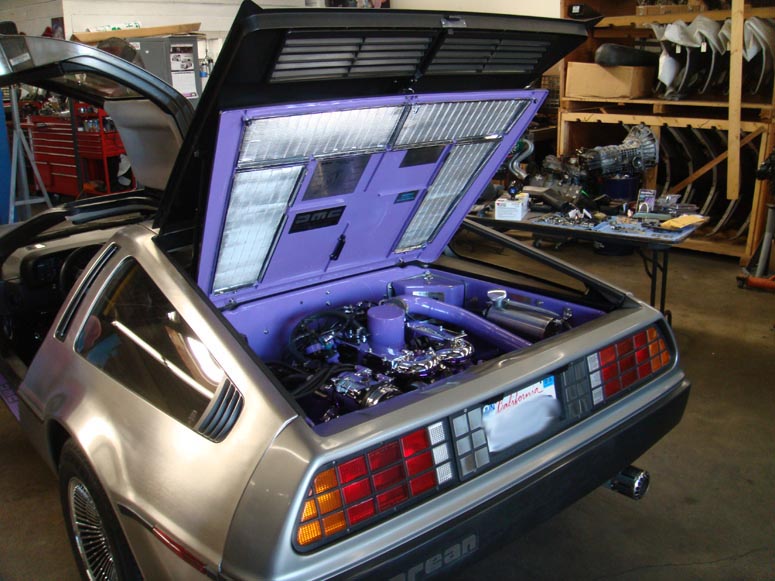 The mostly purple Delorean was getting a makeover for one of the LA Lakers!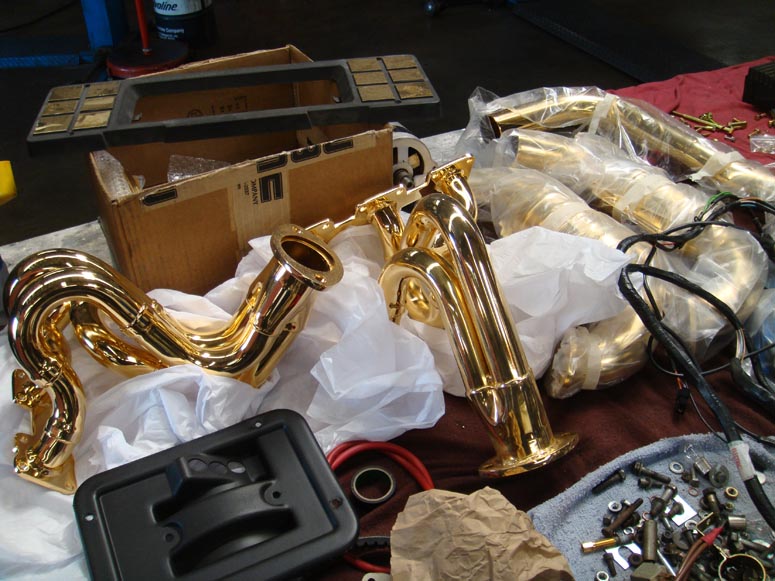 Another Delorean was getting the gold plated treatment. (It helps with the time travel)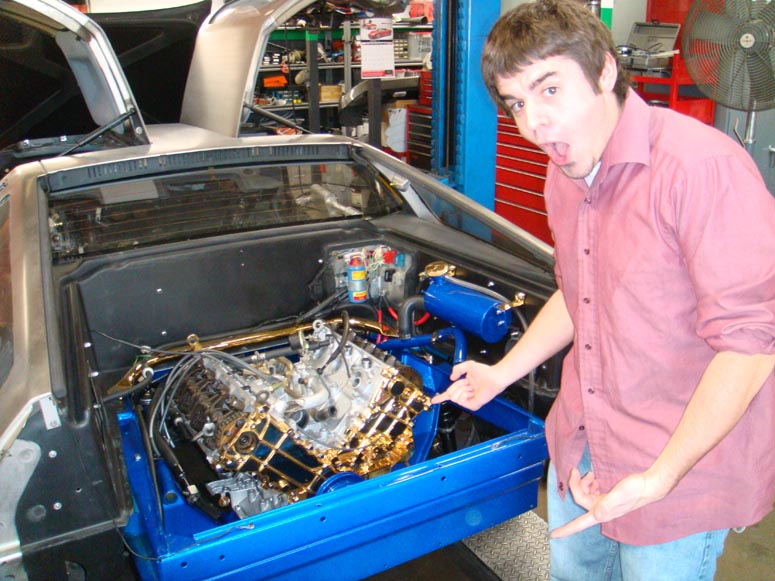 "Do you think they'd notice one or two missing pieces?"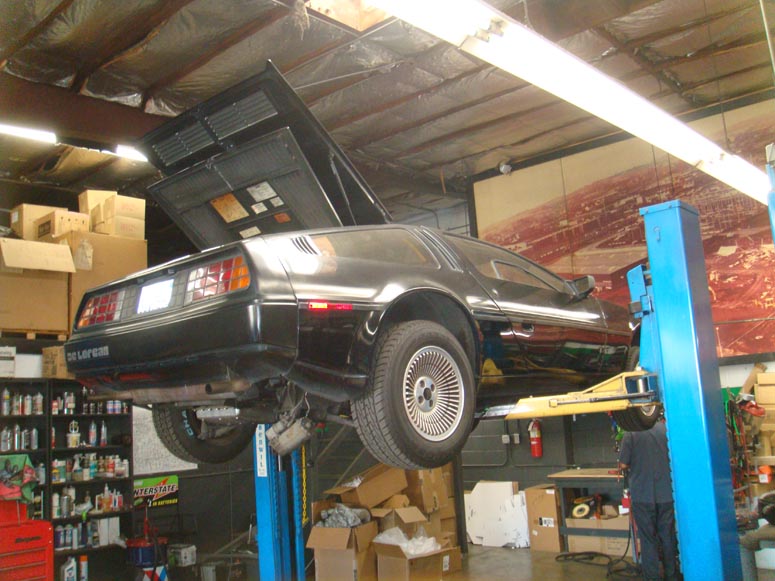 This Delorean was getting the makeover so it can fly. (Dude, I'm serious! Didn't you see the movie?"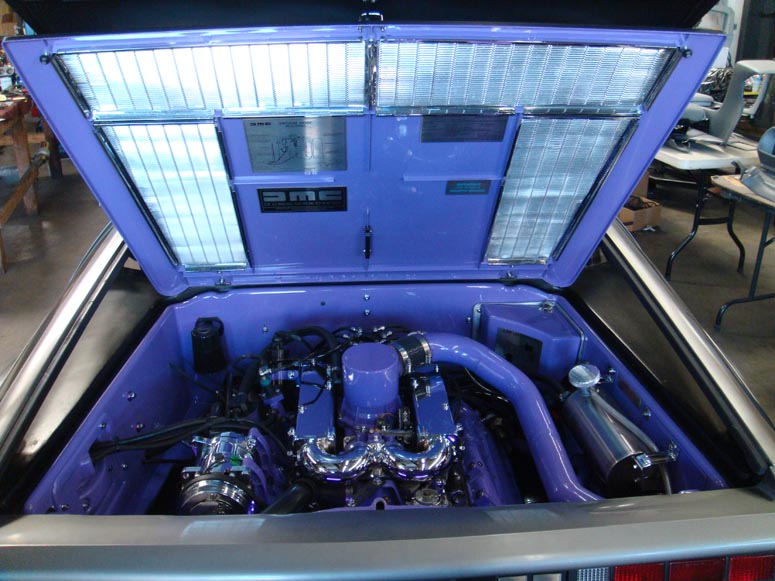 A closer look at Mr. Purple just in case you wanted to do this to your car.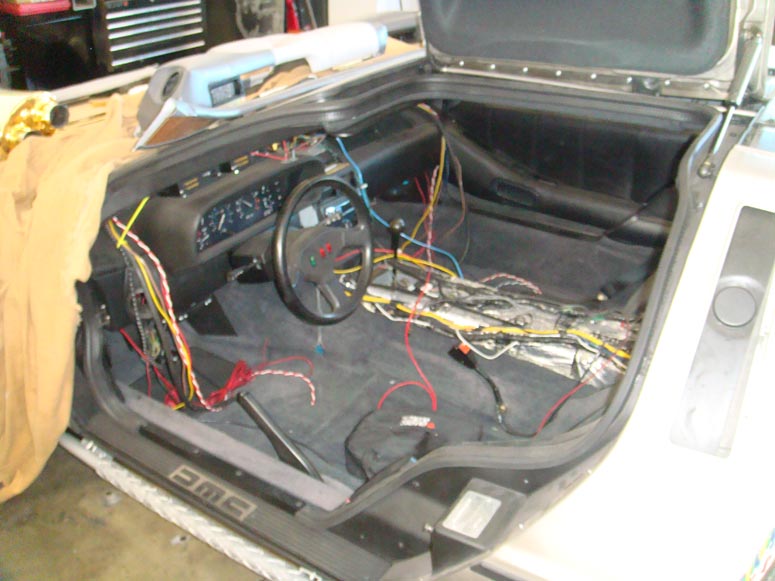 And just in case you were wondering, yes, they do still build time machines at the Delorean factory. This one is getting coverted now. (Doc Brown even called and was like "DAMN! DAMN DAMN! WHERE IS THAT CAR?")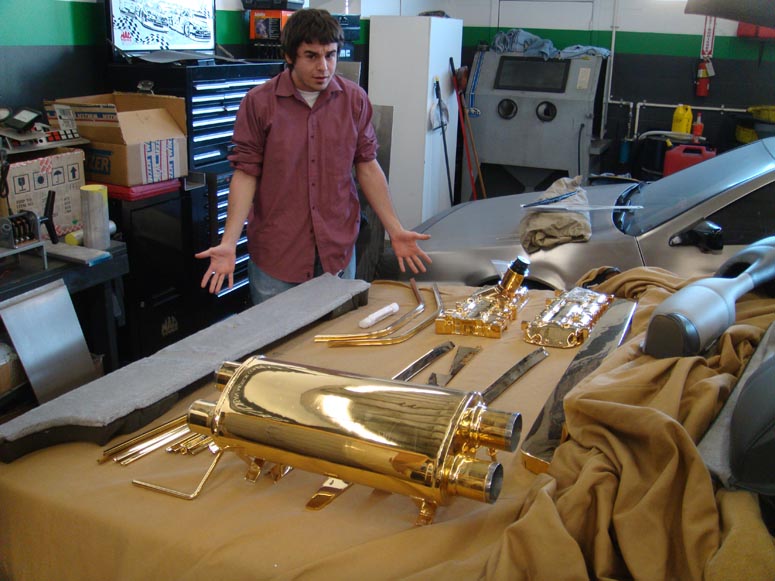 "Do you have any idea how much this table is worth in Fresno? No, not the car parts, all our cars are broken...I'm talking about the actual table!"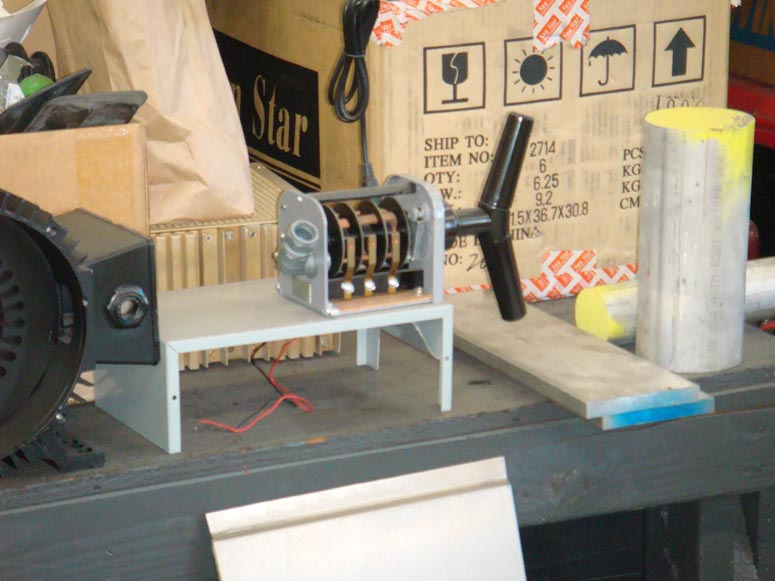 Heh, I see you little time machine shifter thingy!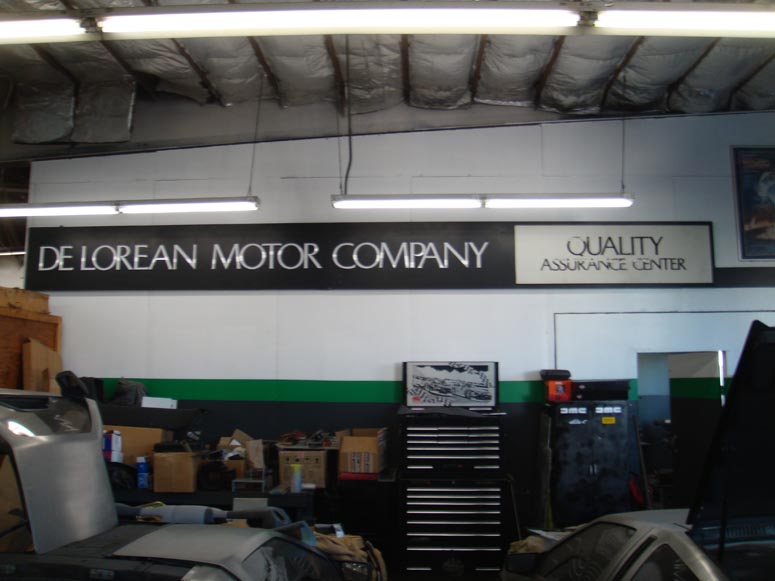 Yup.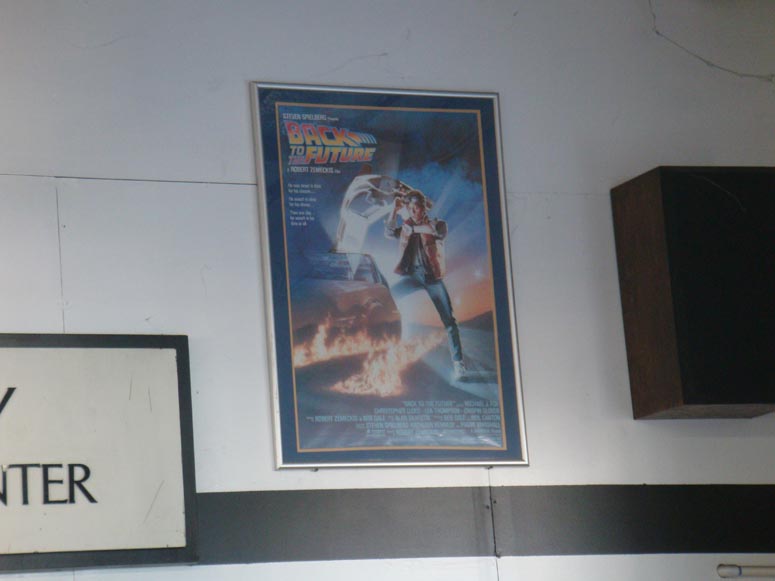 All hail BTTF!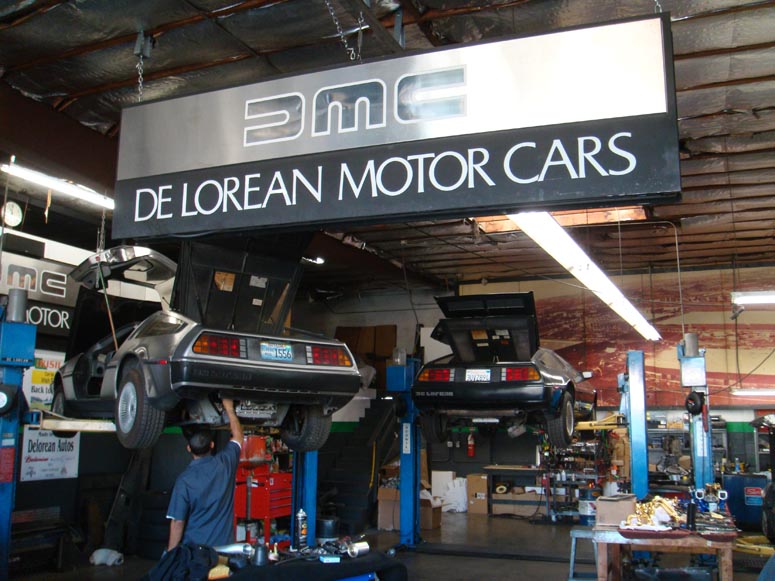 Lots of cars getting worked on. I mean, time travel puts a lot of wear on these suckers!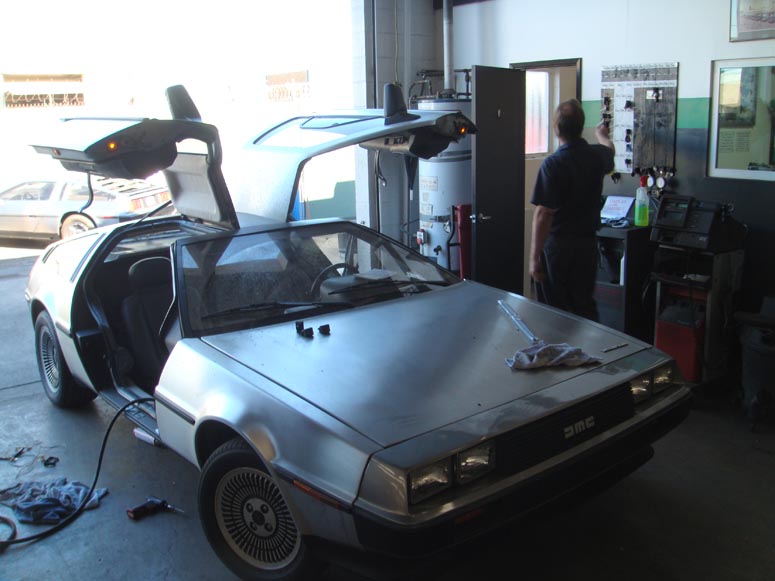 I'm expecting Doc Brown to pop out any second!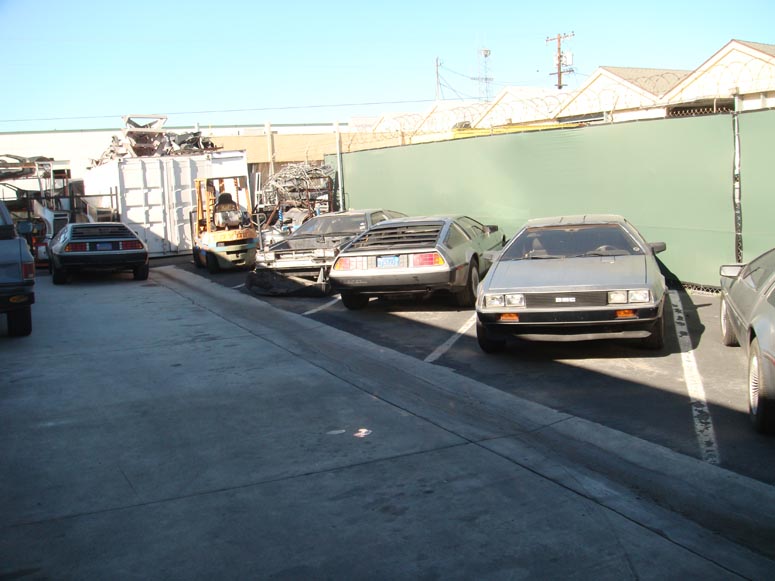 If you are in the market for a Delorean...they've got a few!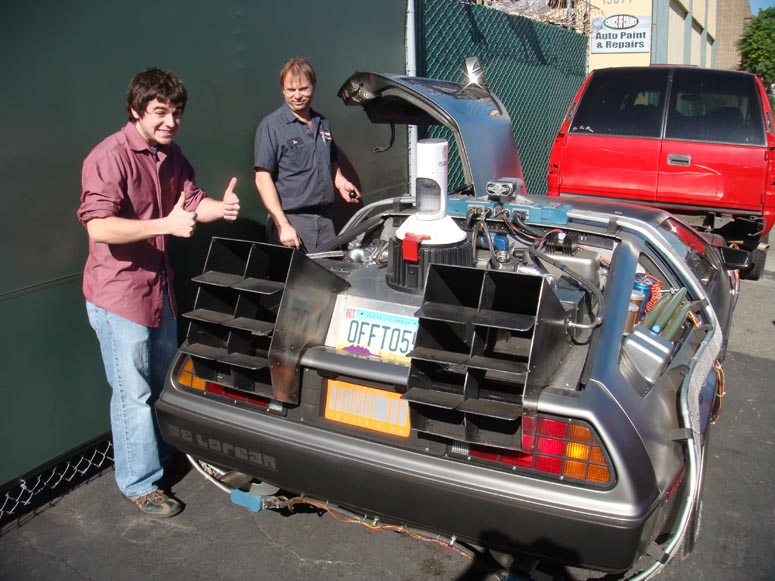 Yes! Here is it! An actual, working, full functioning TIME MACHINE!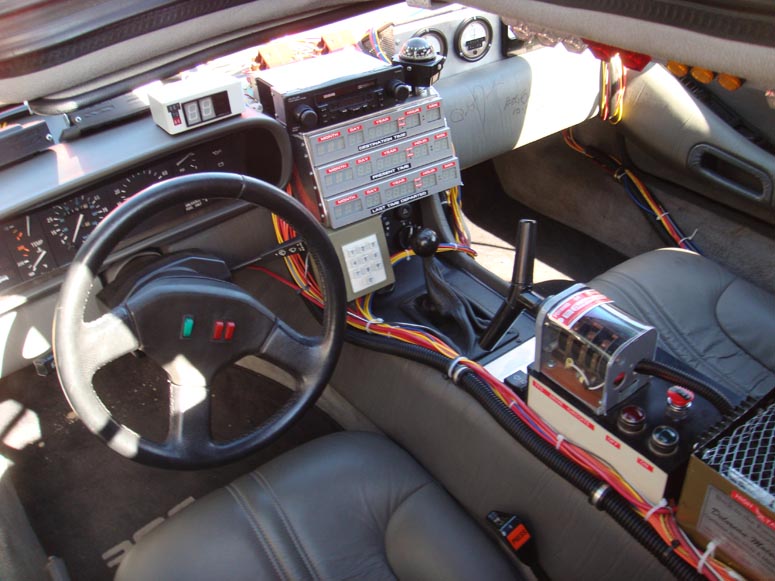 BTTF fans will fine the next few photos very interesting!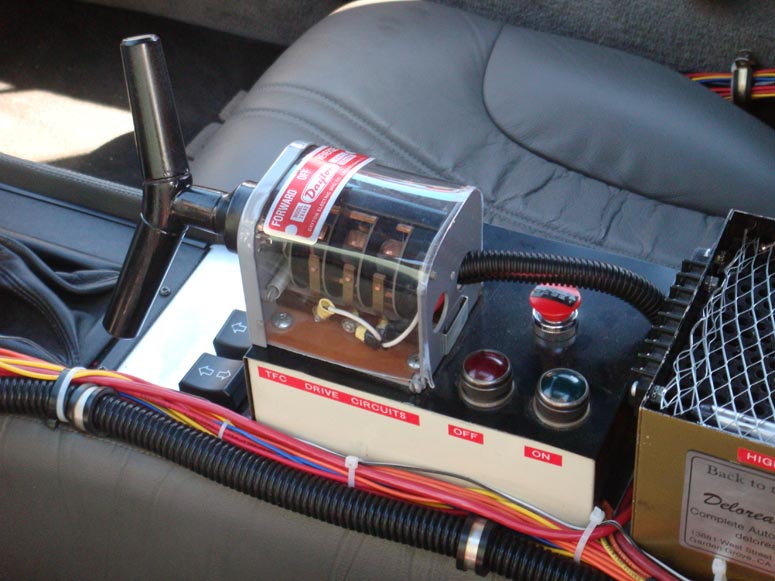 Time circuits are very simple to operate..."On" "Off" That's it!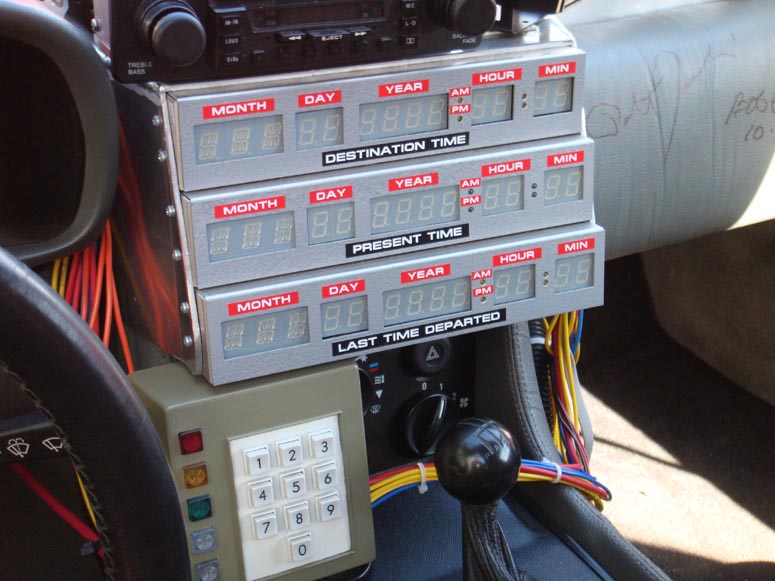 We should set the time machine to go back to Jeff Johnson's birthday except we found out that the Delorean actually can't travel back that far!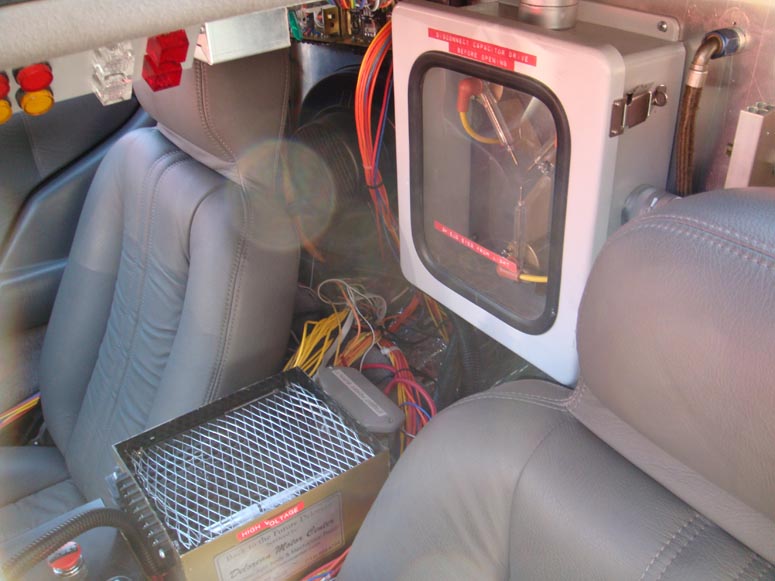 The Flux Capacitor was invented on November 5, 1955 by Dr. Emmett Brown. It's what makes time travel possible.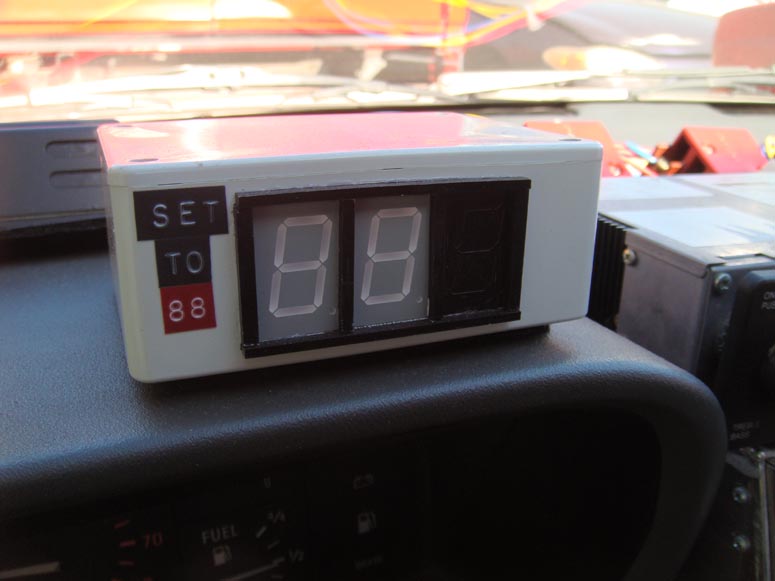 "When this baby hits 88 miles per hour...you're gonna see some serious s**t!"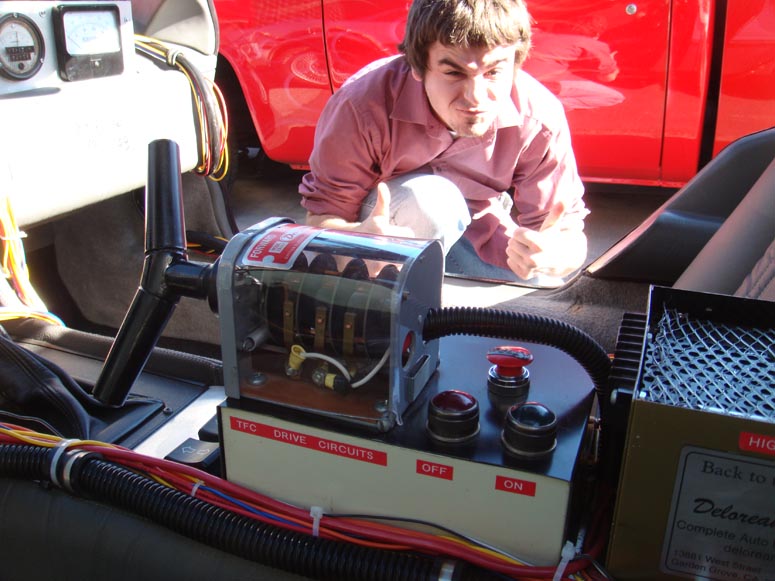 "Someone please go back in time and slap a condom on Ryan's dad!!!"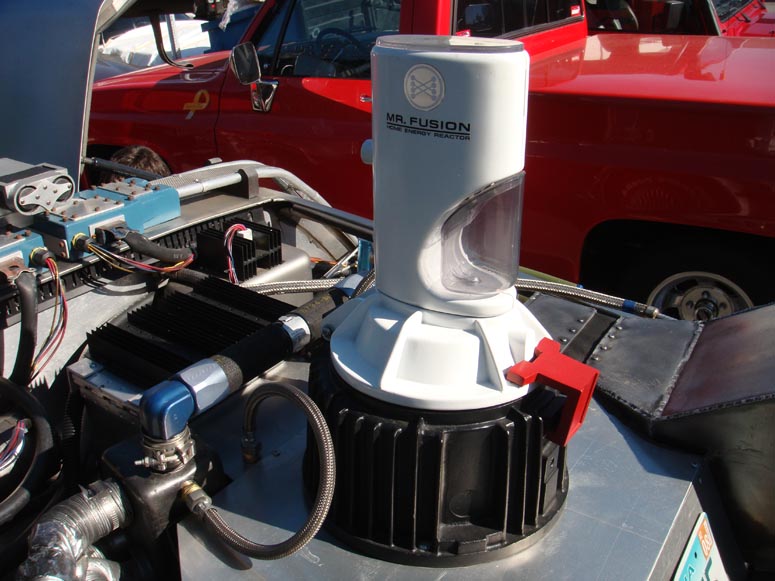 Yes, it's Mr. Fusion. I love how something that solves the world's energy crisis is called "Mister" Fusion.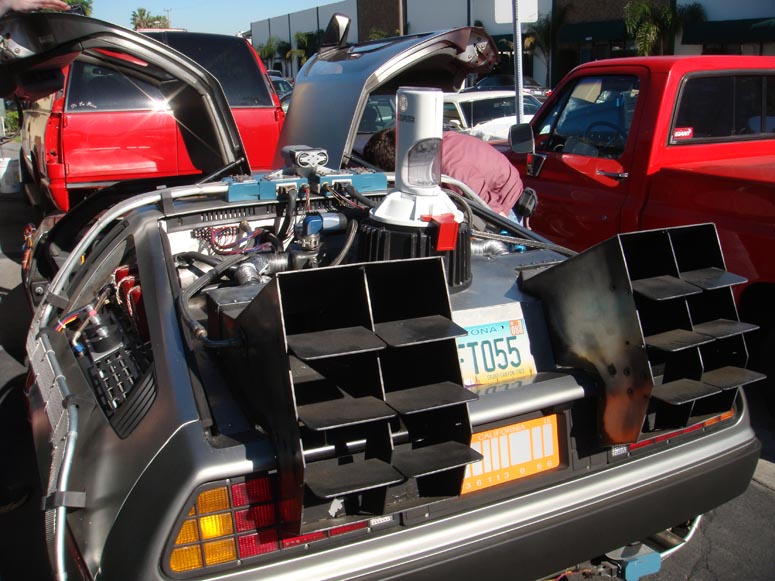 Yes, that is the Back to the Future Delorean in all it's glory, and yes that is Ryan having sex with it!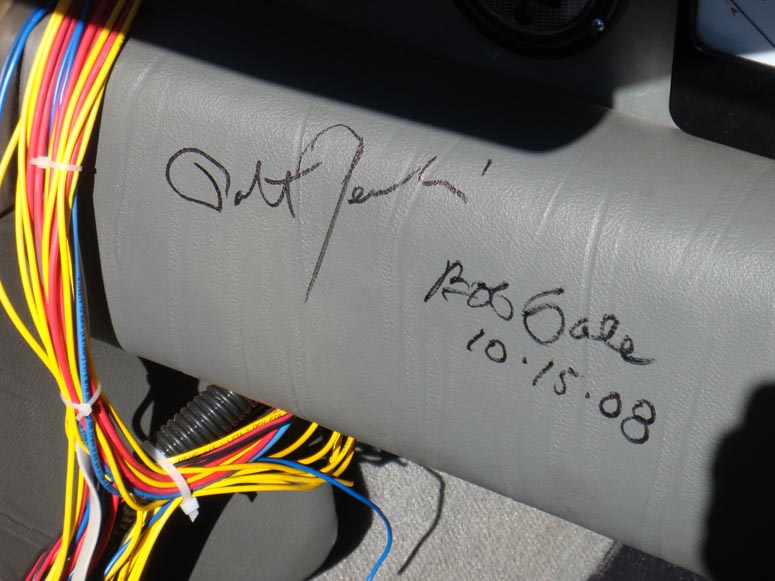 This one was signed by Robert Zemeckis and Bob Gale. If you know who those two guys are, go get yourself an "I'm a nerd cookie!"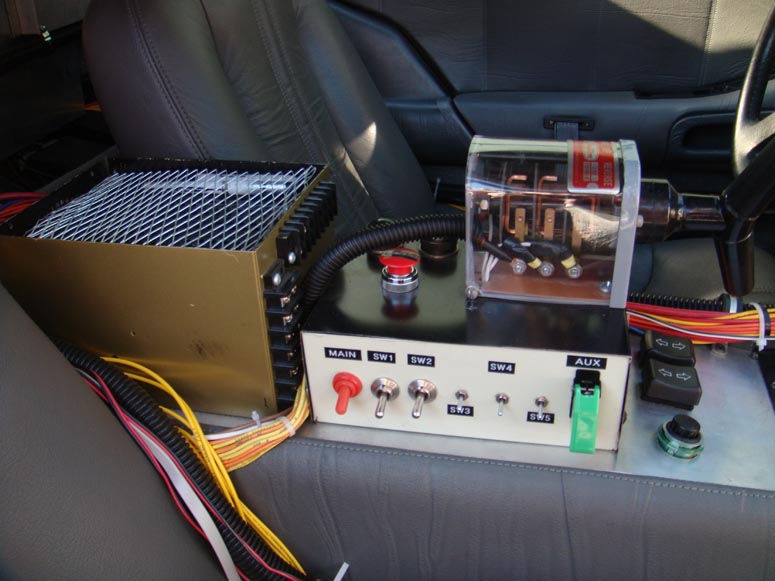 OMG! All those Alton Towers code names came from a Delorean!!!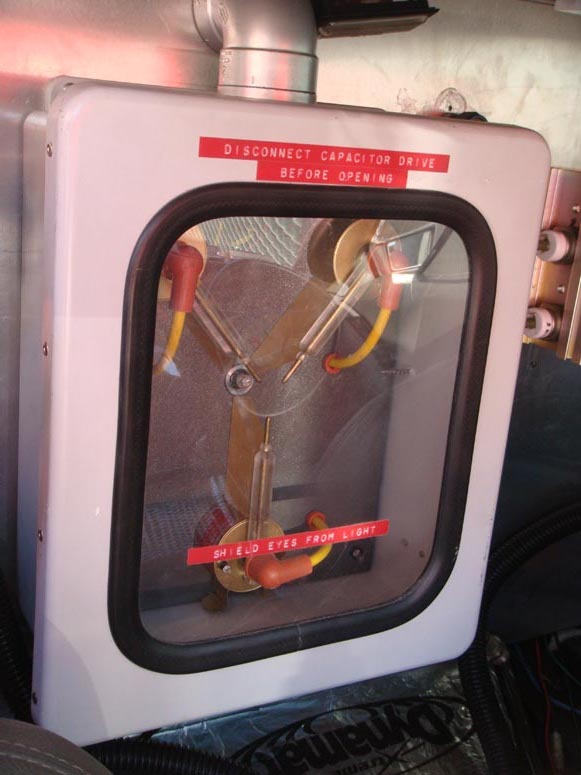 Close up on the Flux Capacitor because it IS the most important component to time travel.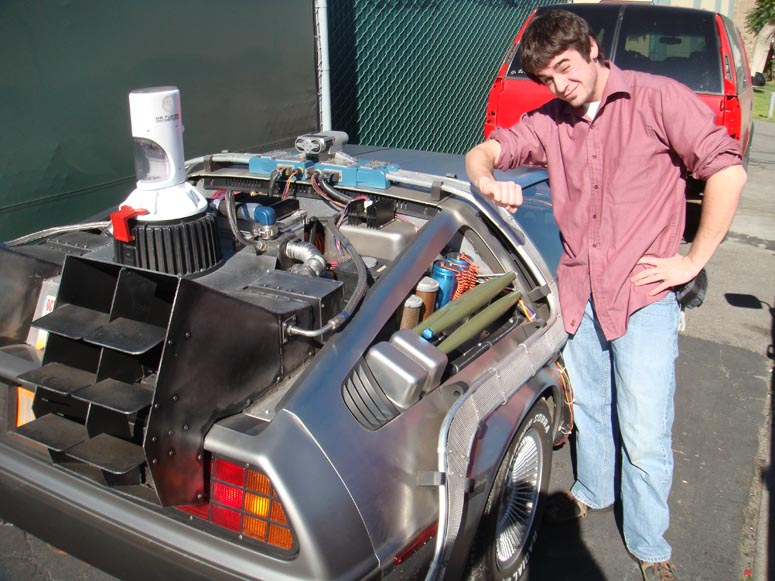 Ryan looks very "satisfied", the Delorean...not so much...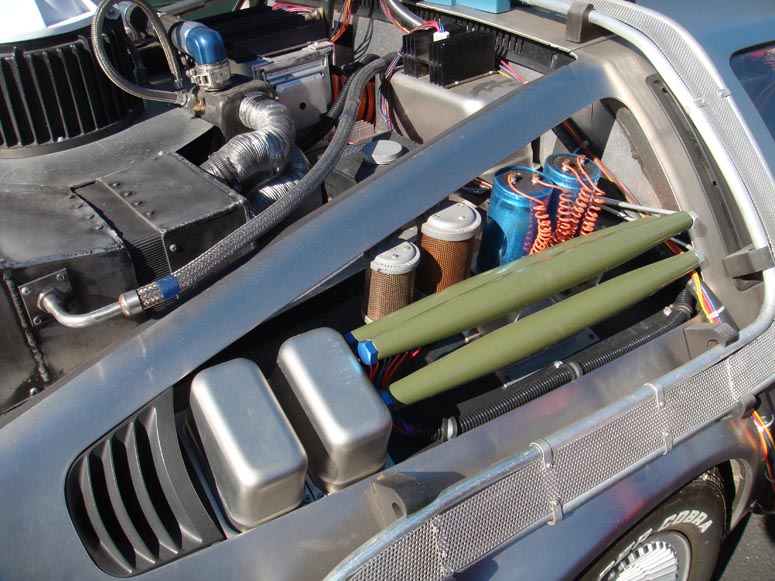 Nerd shot #1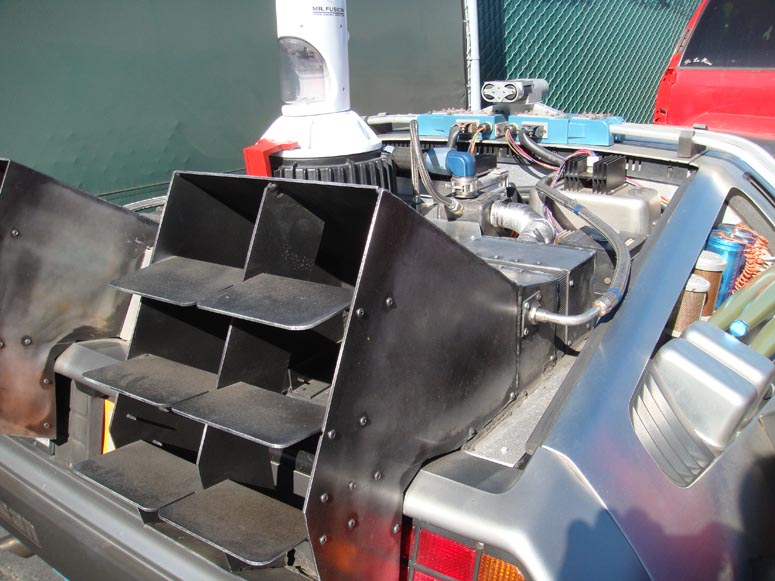 Nerd shot #2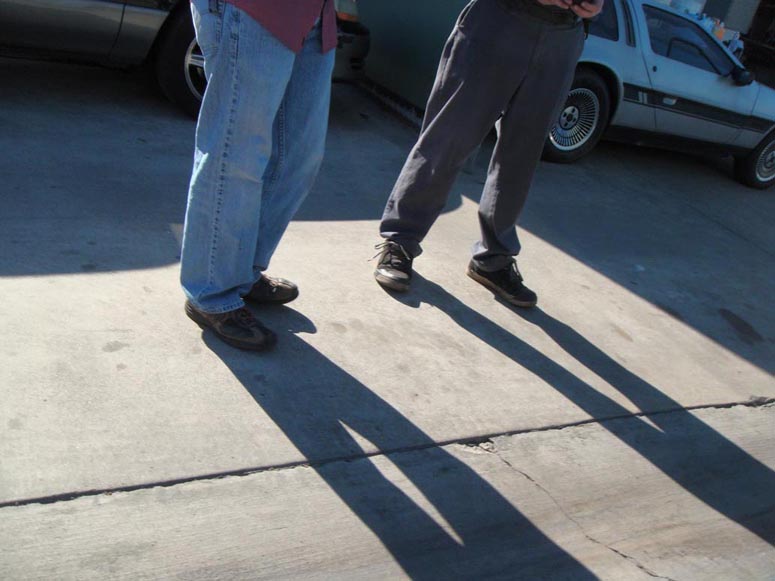 Feet shot #1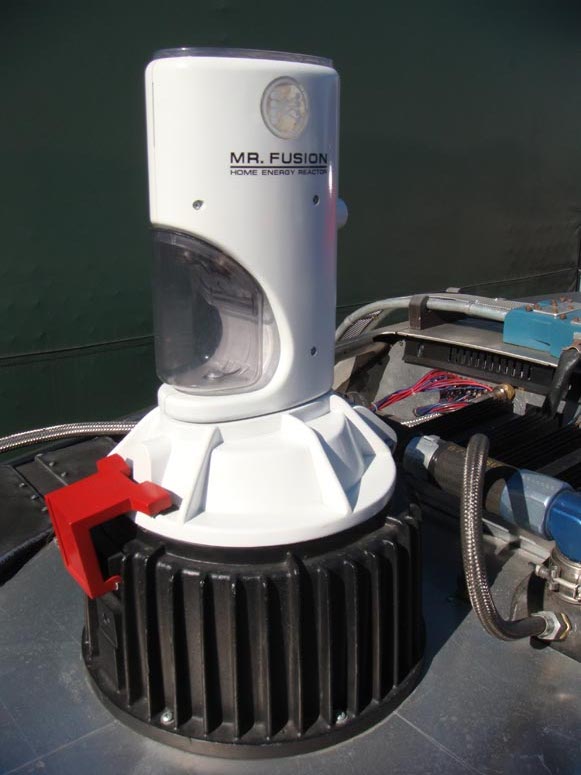 Mr. Fusion looks a LOT like a coffee grinder...hmm....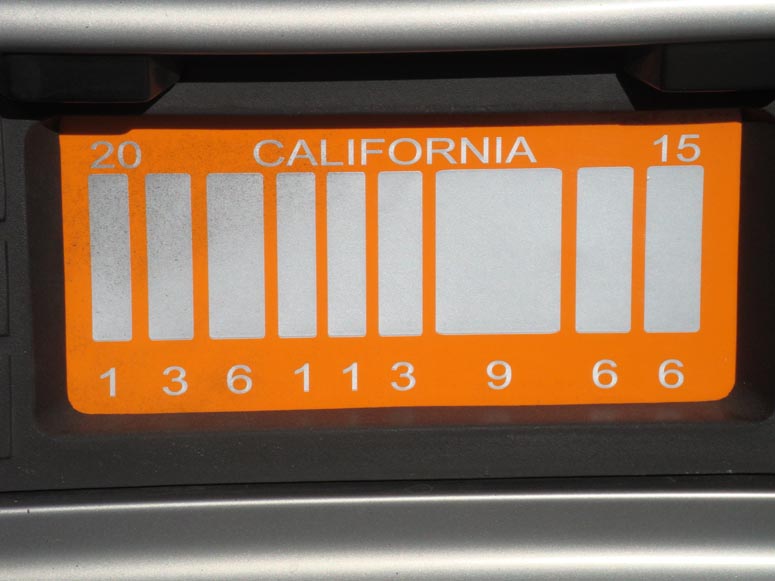 All of our license plates will look like this in the future...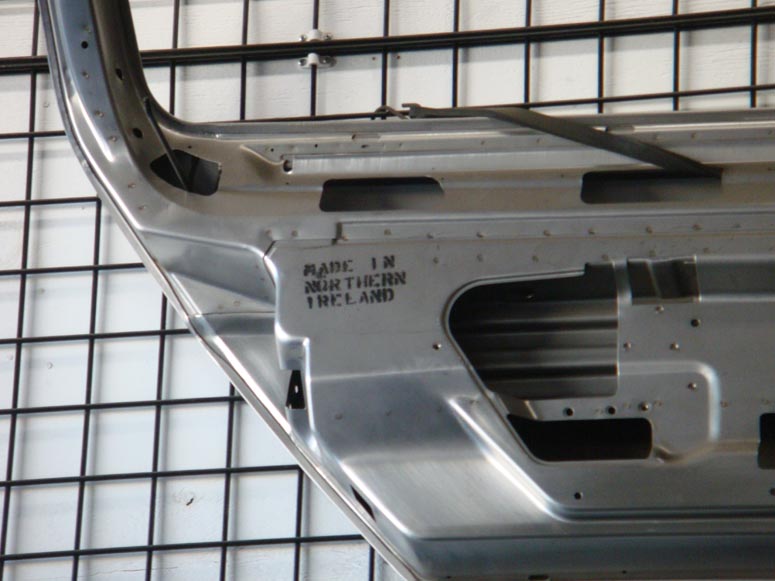 AHA!!! The Delorean is the result of massive Guinness consumption!!!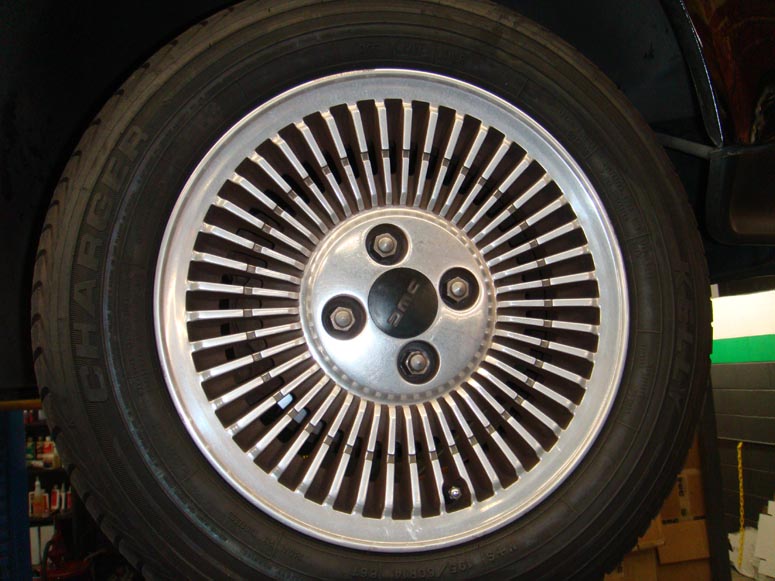 Wheel.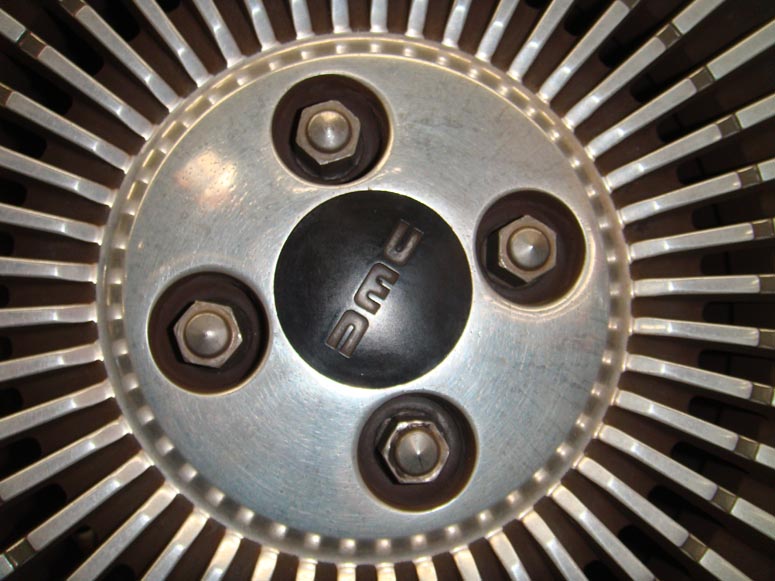 WHEEL XTREEMEEE CLOSE UP!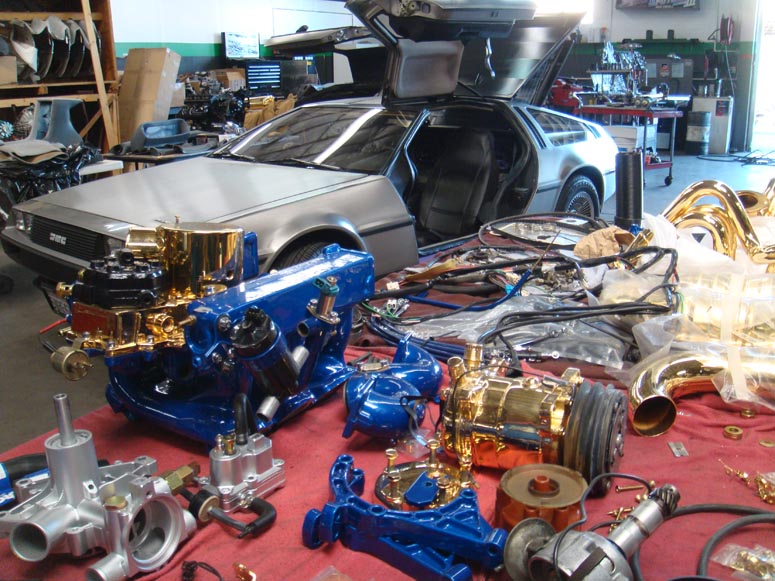 More random parts.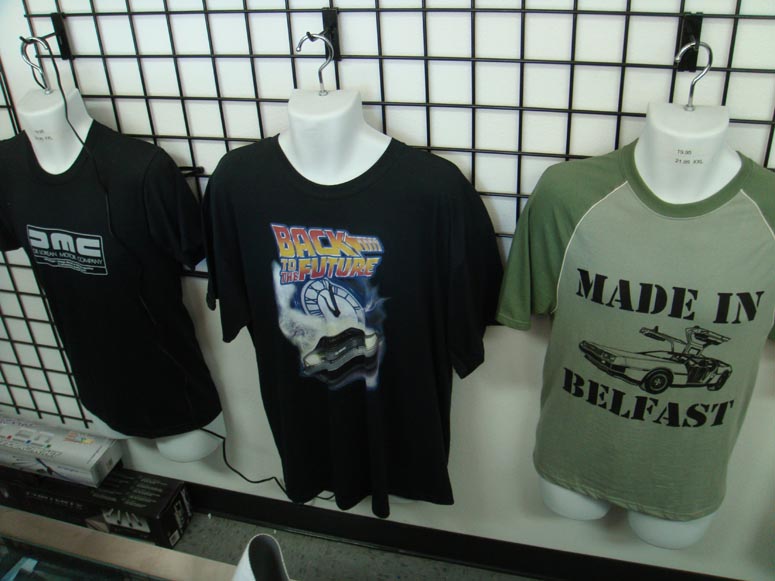 These shirts scream "Do me baby...DO ME NOW!"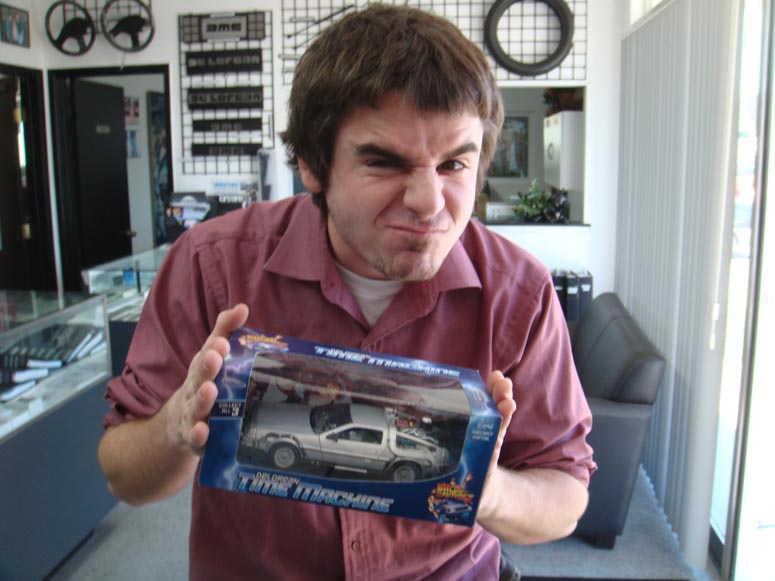 "I'm going to use this toy to pleasure Marianna!"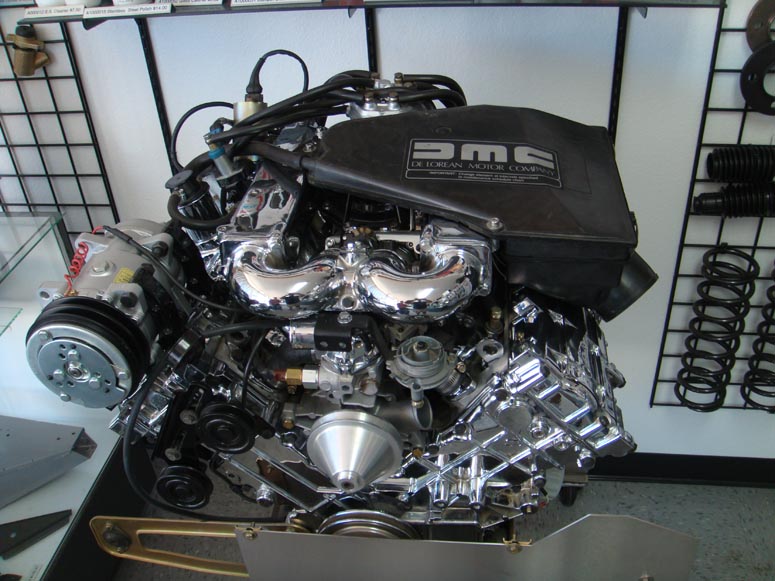 Chrome engine...yup!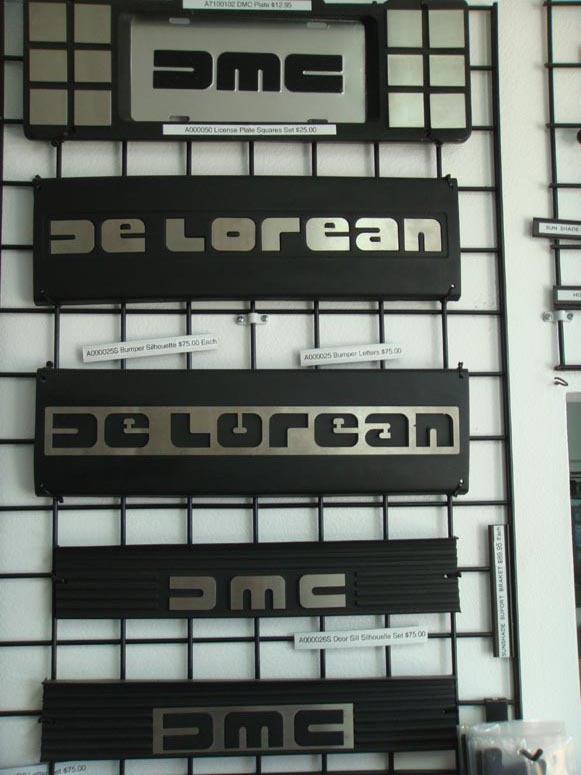 Delorean comes in many shapes and sizes.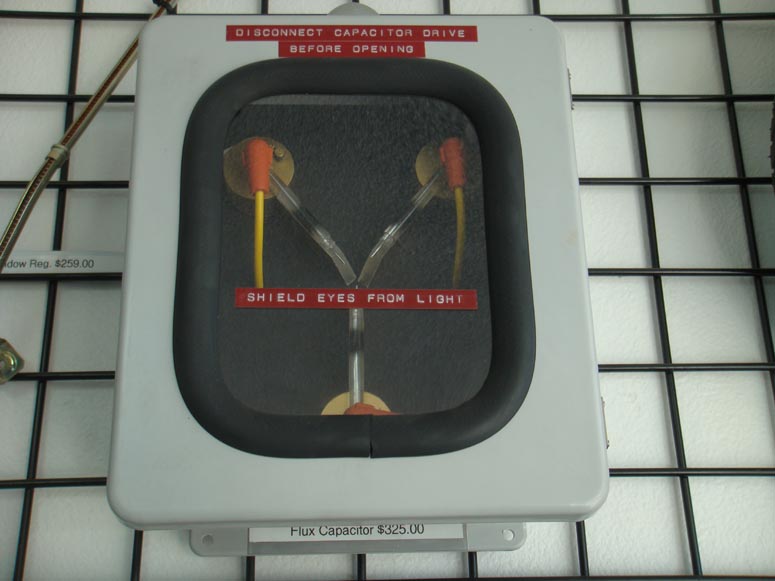 OMG! You can buy a flux capacitor here for $325! Who knew? Now your Ford Focus can also double a time machine!!!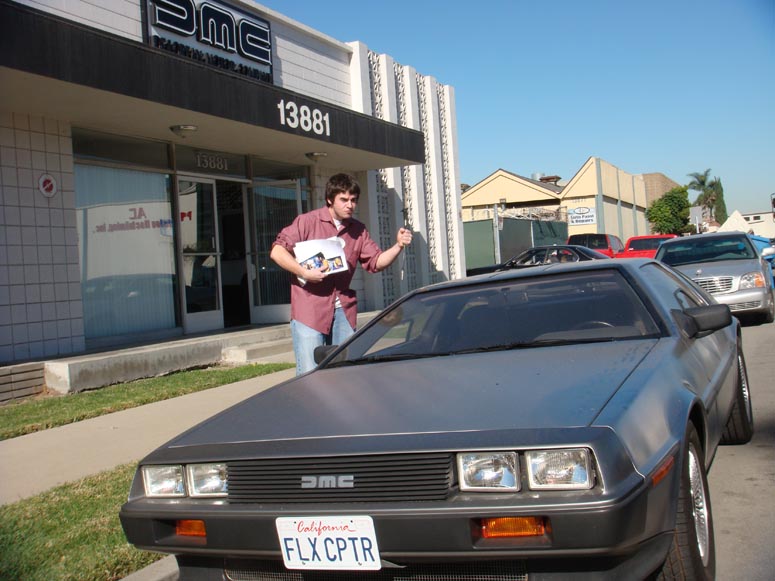 Ryan says "Our day at Delorean is now complete. I've got my cable, my stickers, and yes, I'm going to need a new change of panties and a box of tissues, but MAN, that was better than normal sex!"
Hope you enjoyed this very random Photo TR!
--Robb
Re: Robb Alvey & Ryan King go to the Delorean Factory!
by bankteller
at 1/20/09 5:40:51 PM
If you're trying to make a statement like "it's cool to be a nerd" then you've certainly failed in your attempt. I really don't know what to say since this is an example of a geek who needs serious therapy.
-desmond
Re: Robb Alvey & Ryan King go to the Delorean Factory!
by mapew9319
at 7/5/09 5:20:09 PM
Face it Desmond...it's not worth it. Sometimes it's just best to keep your big mouth shut.