Ultimate Rollercoaster > Discussion Forums > Europe Coasters, Parks & Attractions > The Switchback Diaries: The Wild Mouse
The Switchback Diaries: The Wild Mouse
Posted:
4/6/12 at 9:32:43 AM
Views: 17131
The "newest" of the Blackpool Pleasure Beach woodies, the Wild Mouse opened in 1958.
It remains one of my favourite coaster rides of all time.

The original design of the ride was German, but in the 1960s a third level was added, built by the Pleasure Beach team from plans owned by the Canadian Valere brothers who had had much success with a similar ride in California.

The track is approximately 1266 feet long but this ride delivers in thrills what it lacks in length.
Without doubt it remains one of the wildest rides anywhere on this planet as witnessed by this couple first hand in the YouTube video below!
..Mind your head! :-)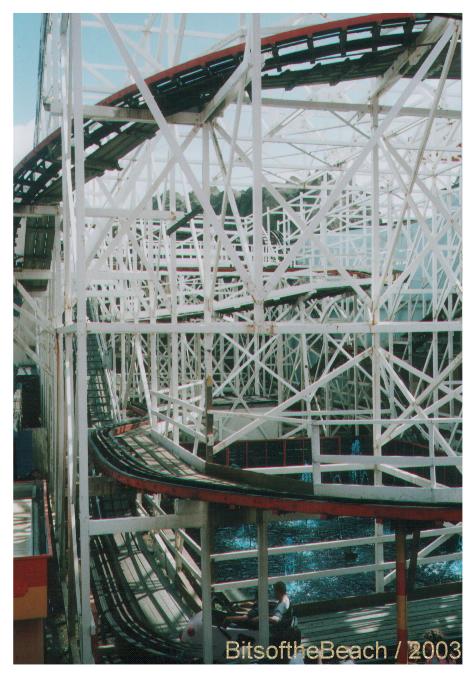 * This post was modified at 4/6/12 9:35:28 AM *