Ultimate Rollercoaster > Discussion Forums > Europe Coasters, Parks & Attractions > The Lincolnshire Parks of the '70s
The Lincolnshire Parks of the '70s
Posted:
10/24/10 at 2:15:48 PM
Views: 6015
I'm indeed privileged this month to have regular contributor to themagiceye (and associate Editor of OK Magazine) Phil Gould offer up his memories of the Lincolnshire parks of the seventies.
Can anyone remember Jets like these? :-)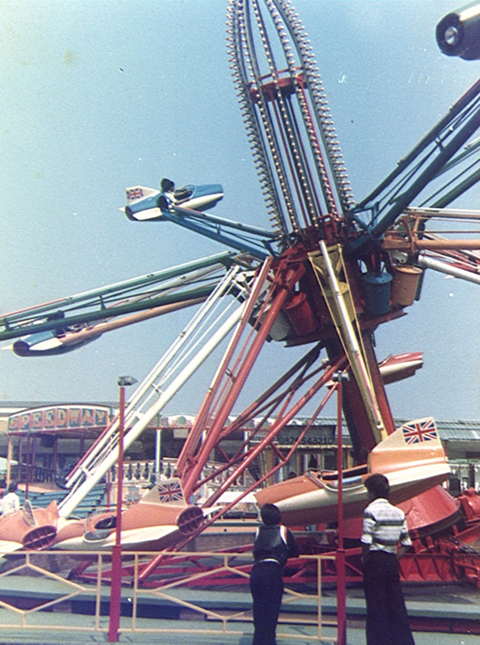 Re: The Lincolnshire Parks of the '70s
by TrickTrack
at 10/25/10 6:02:48 PM
These rides were built by German companies Klaus and/or Fähtz (afaik) fron the late fifties until the early seventies. As a kid I found them intimidating because of the height but I was quickly bored because I always thought the rockets responded not fast enough to my navigational attempts. Yeah, I was a apparently a jaded thrillseeker from age three.
Re: The Lincolnshire Parks of the '70s
by Graeme
at 11/5/10 11:43:15 AM
Phil Gould writes another classic. Vibrant pictures too.
It's funny how many similarities there were with my experiences of Clacton: a Jungle Safari/Ghost Safari ride; looking through the fence at Butlins and never going in!